Satisfy your adobo cravings with this quick and easy Adobong Itlog recipe! It's ready in minutes and budget-friendly without compromising the hearty and comforting flavors you love of the classic Filipino dish.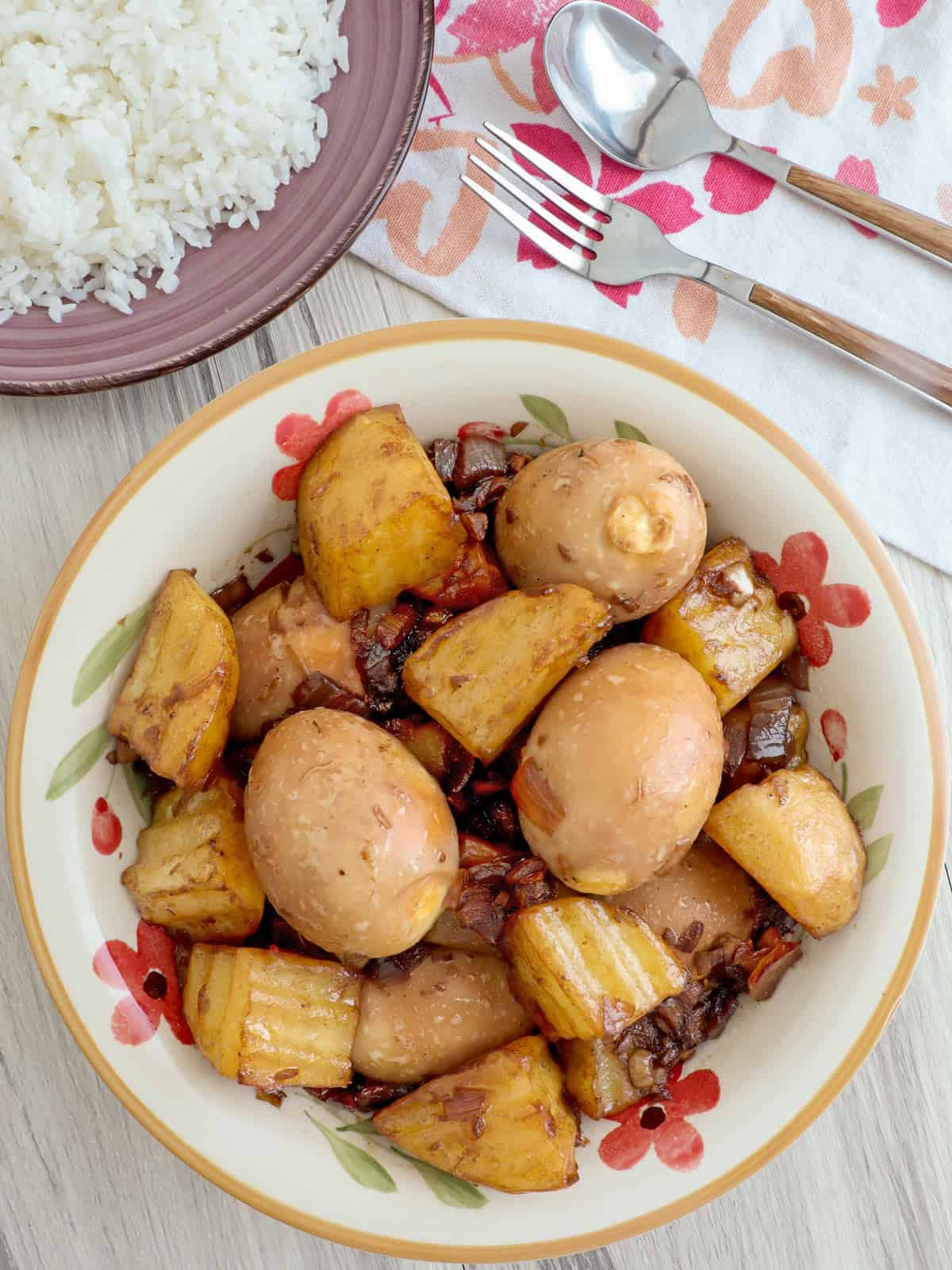 Why you'll love Adobong Itlog

How to make the perfect eggs

Serving suggestions

How to store leftovers

Adobong It

l

og
I hope you love adobo as much as I do because to follow up the tasty pineapple pork adobo I reposted yesterday, I have another delicious way to enjoy this classic Filipino dish. Egg adobo!
It's not uncommon to add hard-boiled eggs to adobo as an economical way to extend the dish but sometimes when I don't have the patience to wait out the longer cooking times of pork or chicken, I forgo the customary meat and use only hard-boiled eggs and pan-fried potatoes.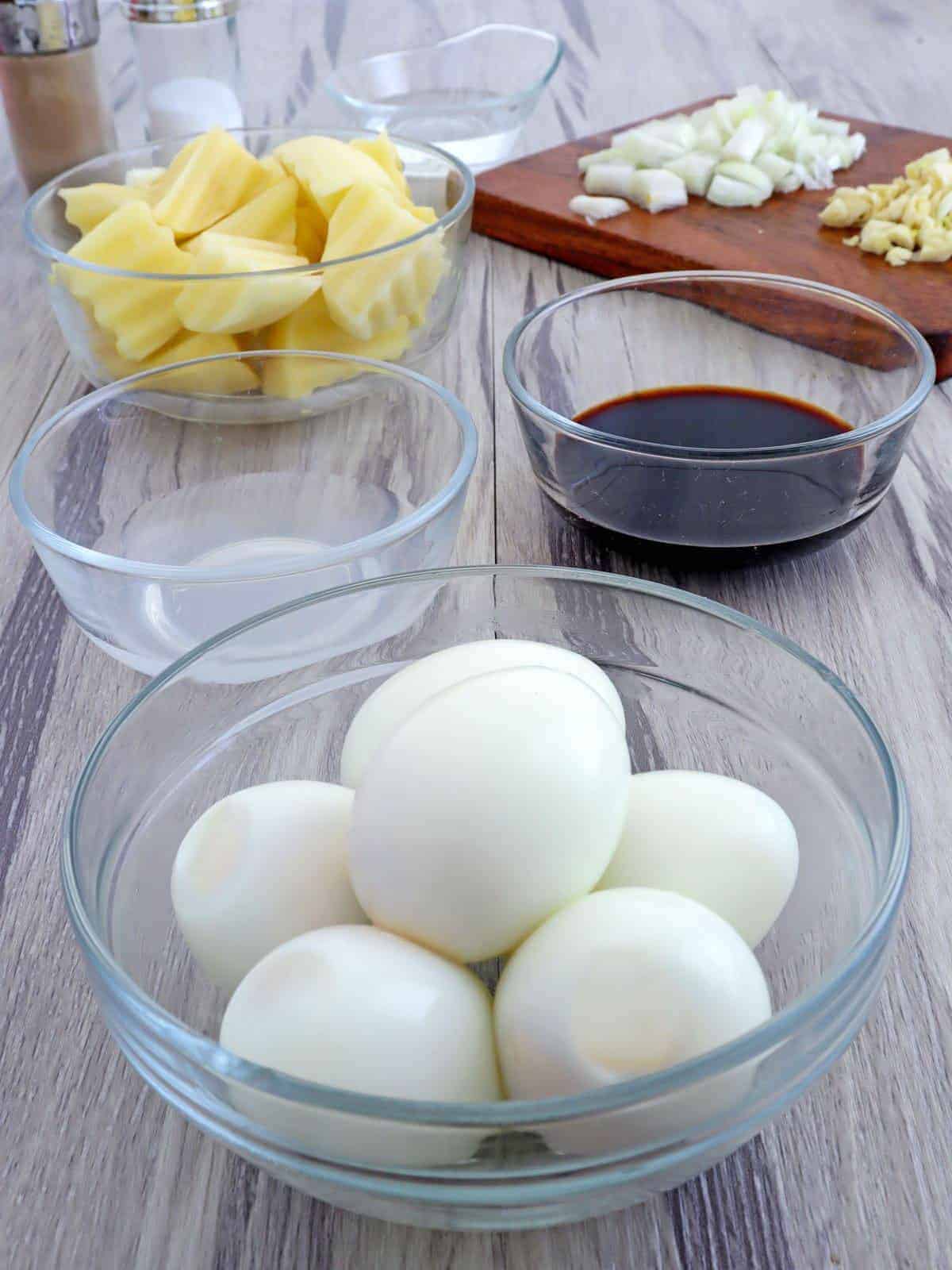 Why you'll love Adobong Itlog
It's relatively inexpensive with simple pantry ingredients.
It's quick and simple to make in one pan and in under 30 minutes!
The recipe can be easily doubled or tripled to feed a crowd.
It's hearty and tasty comfort food the whole family will love!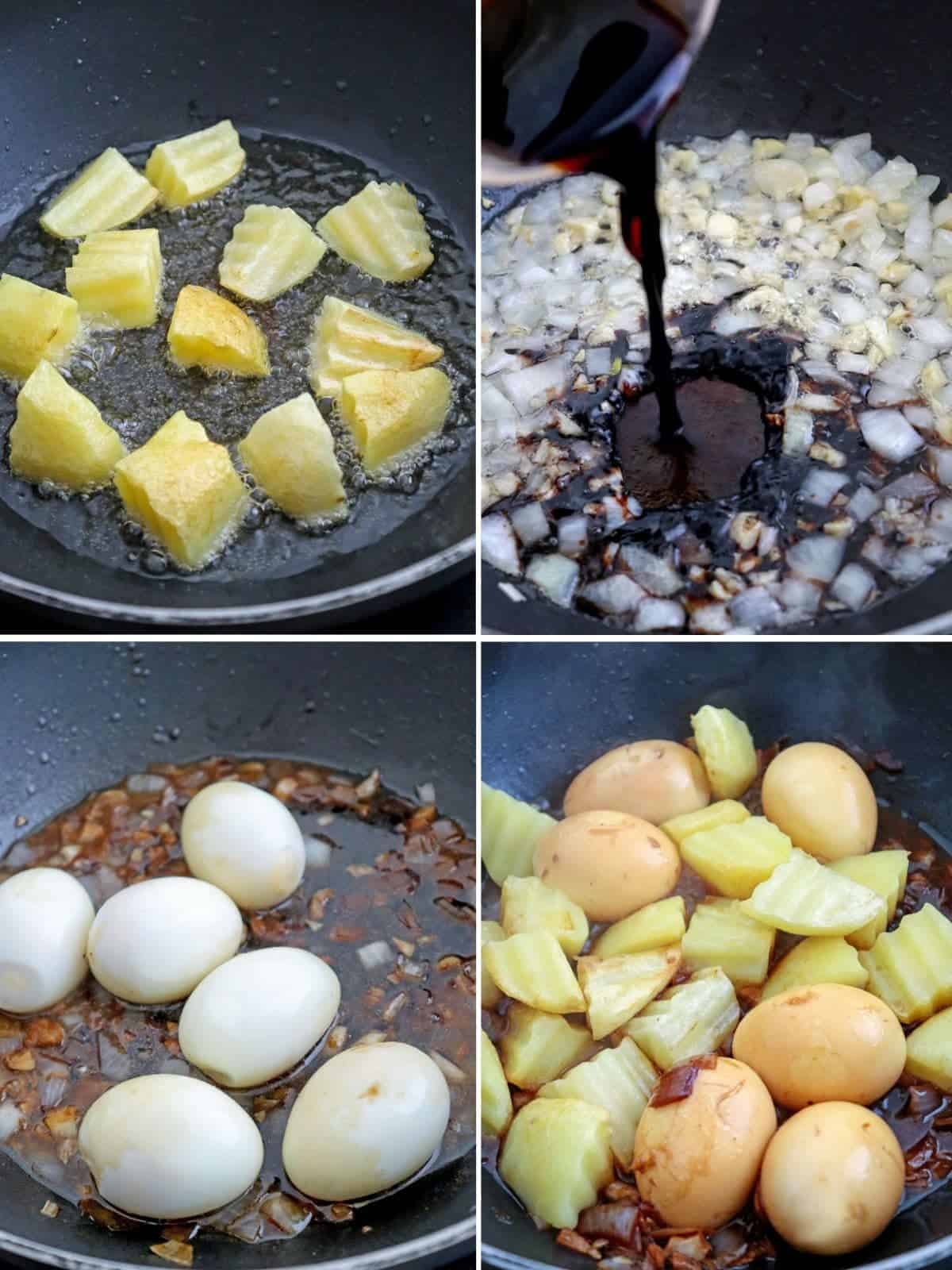 Since the eggs are the star of the show here, check out the steps below on how to cook them perfectly!
How To Make The Perfect Eggs
Fill a saucepot with enough cold water to cover eggs by at least an inch or two. Gently place the eggs in a single layer.
Over high heat, bring water to a full rolling boil.
Turn off the heat, cover the saucepot, and let the eggs sit in the hot water for about 10 to 12 minutes for the perfect hardboiled eggs.
Drain the water and run cold water over the eggs to stop cooking further.
Tap the eggs gently on the counter and carefully peel the skin under running water.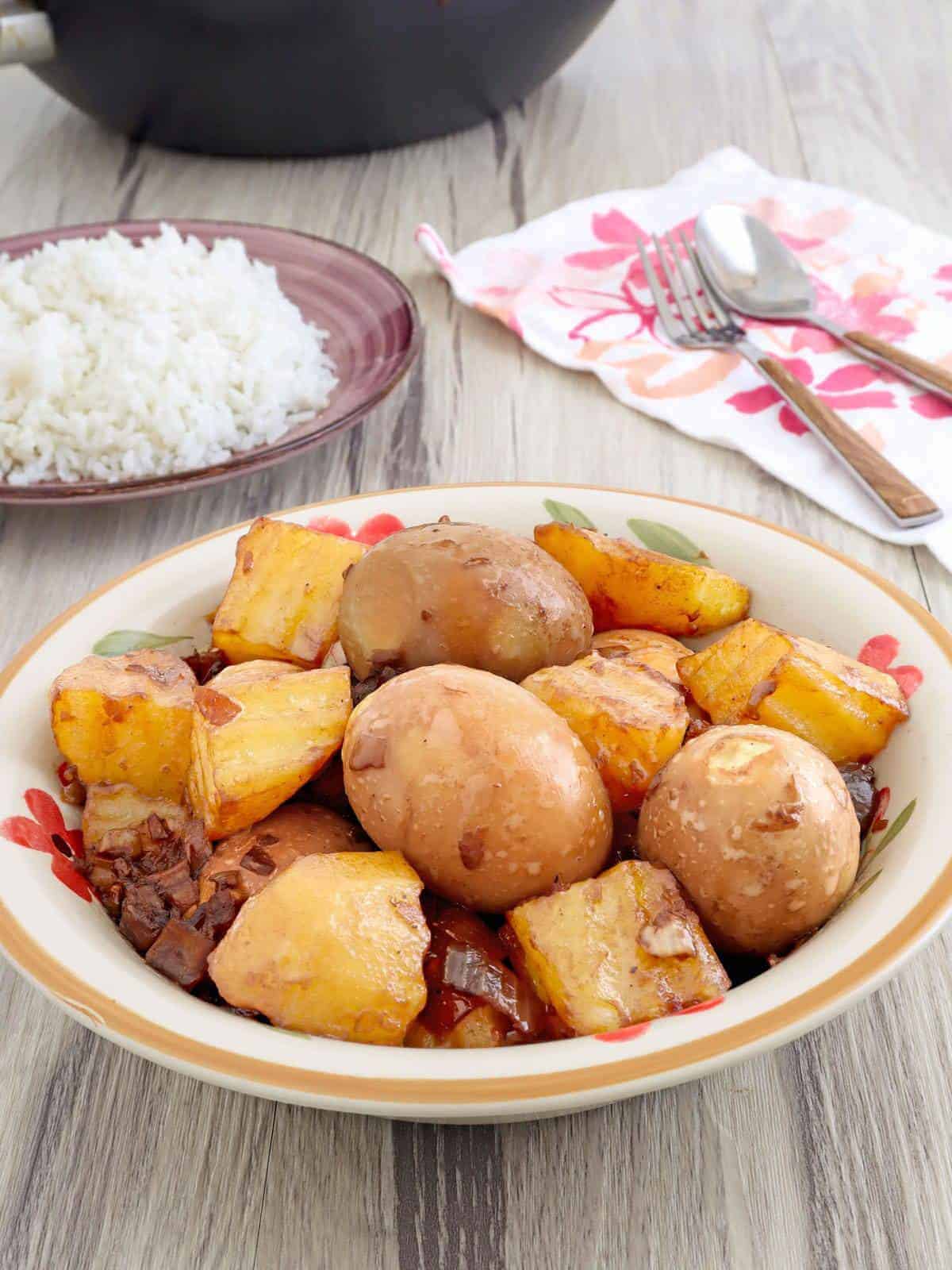 Serving suggestions
Serve adobong itlog for lunch or dinner with steamed rice. It also makes a great breakfast with a side of sinangag.
How to store leftovers
Store leftovers in a container with a tight-fitting lid and refrigerate for up to 3 days. I don't recommend freezing hardboiled eggs as they become tough and watery when frozen.
Warm-up in a saucepan over medium heat or in the microwave at 1 to 2-minute intervals until completely heated through.