Ginisang Upo at Sardinas is quick and easy to make in 20 minutes, and economical, too. It's made with sardines and bottle gourd squash for a nutritious and delicious meal the whole family will love.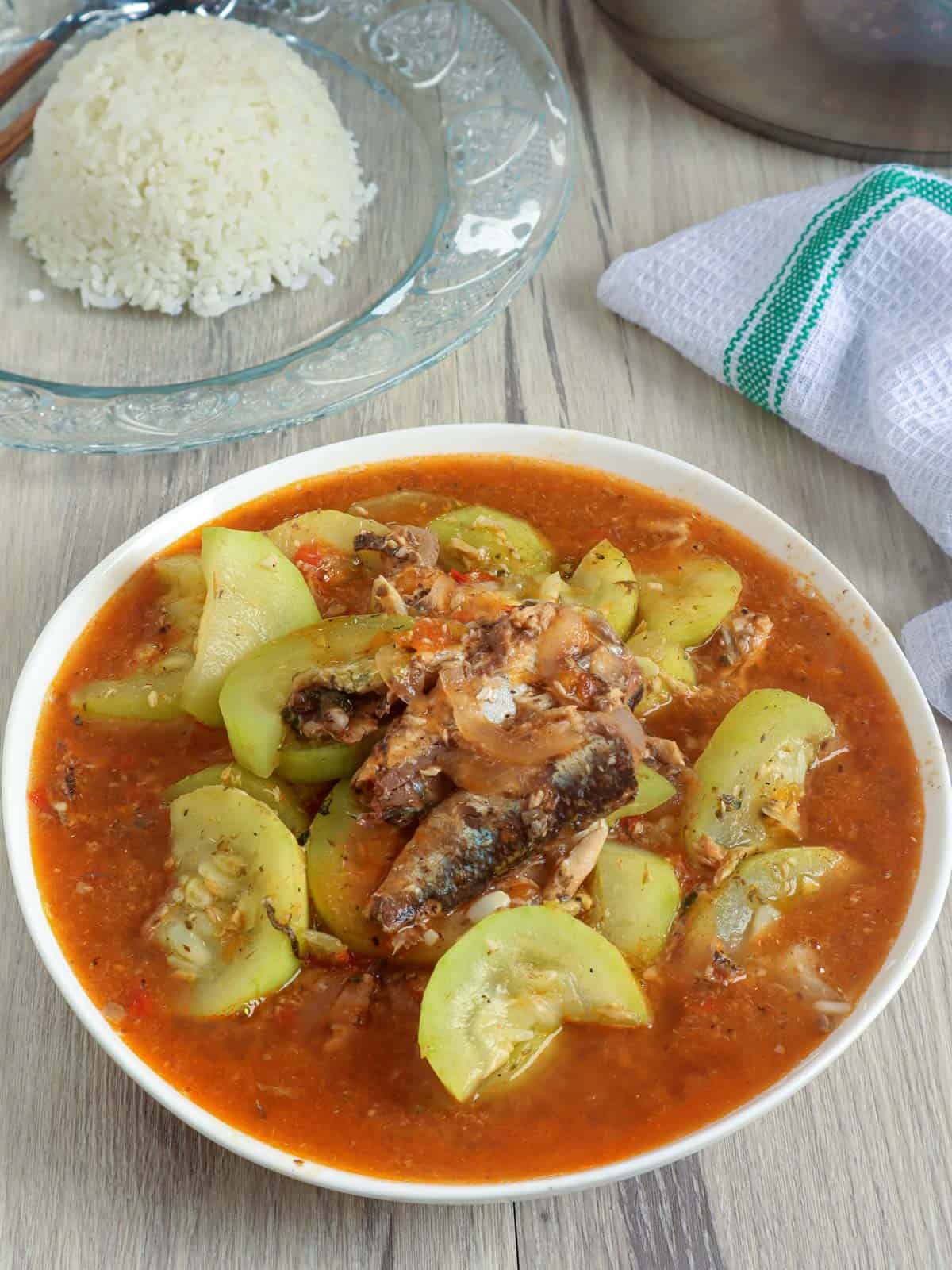 Cooking tips

How to serve and store

More vegetable recipes

Ginisang Upo at Sardinas
I have a very simple taste in food for someone who loves to cook and blogs about it for a living.
My idea of a great meal is a simple pairing of ginisang sardinas at miswa and scrambled eggs with piping-hot steamed rice—definitely my kind of comfort meal.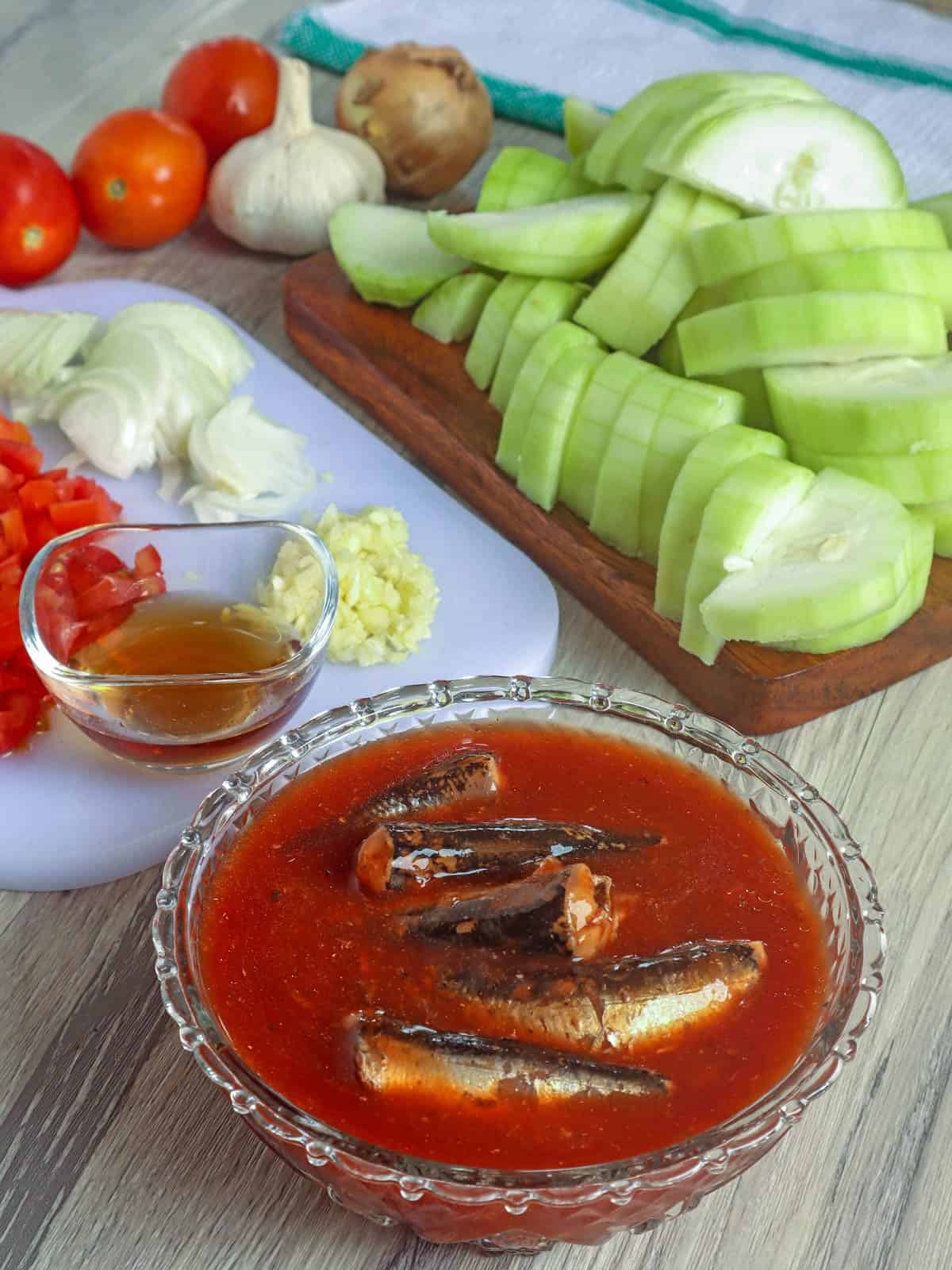 Ginisang upo at sardinas is another of my favorite ways to kick up the lowly can (two in this case) of tomato-packed sardines into an impressive dish. If you're looking for something easy and affordable yet hearty and satisfying to prepare for the family, you can't go wrong with this peasant fare.
Chock-full of crisp upo chunks and flaked sardines, it's both nutritious and delicious!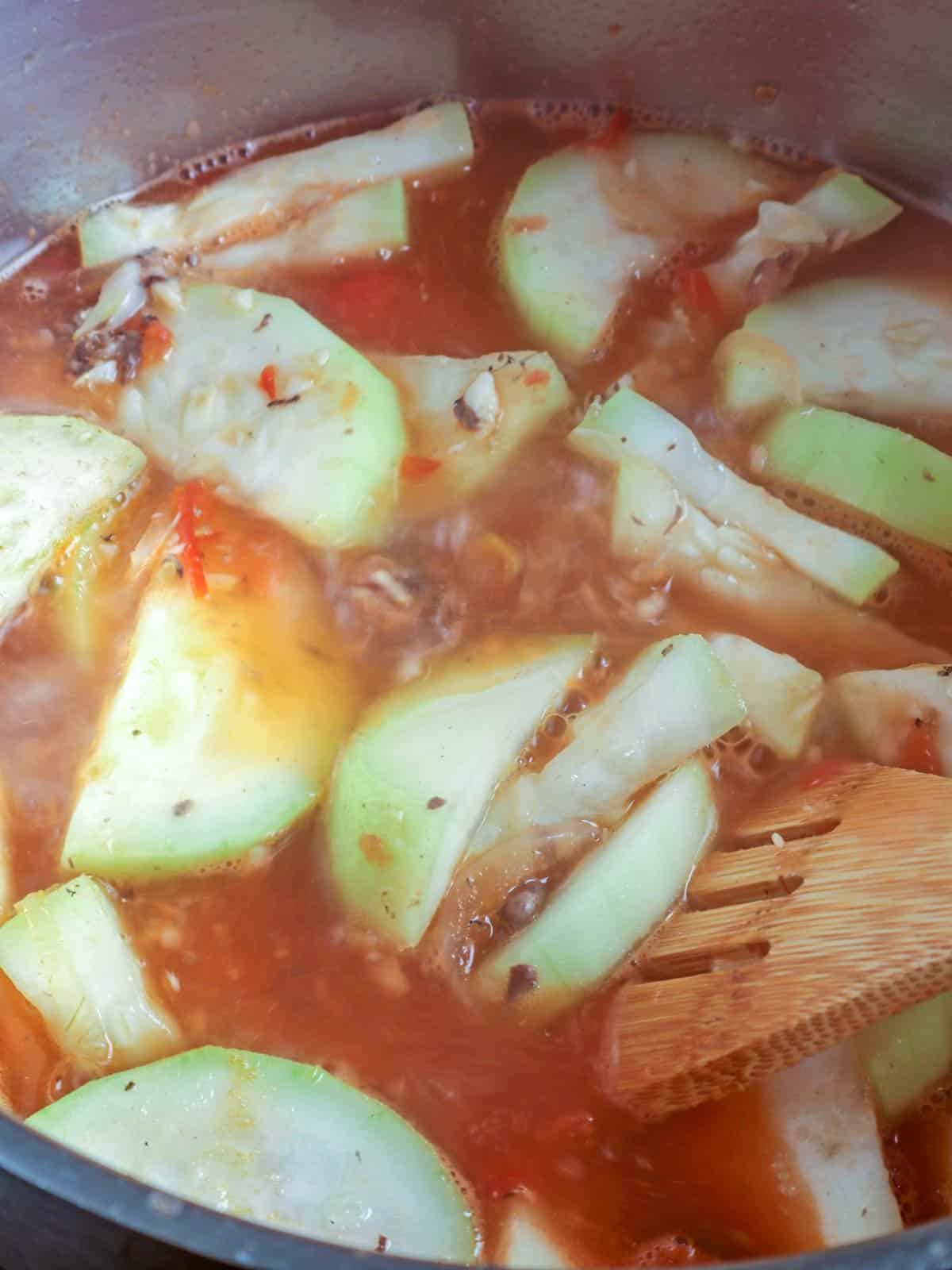 Cooking Tips
Choose young bottle gourds that are firm to touch and have a smooth, light green skin free of bruises spots or yellow discolorations. If the squash is young, the seeds are tender and edible. If more mature, scoop out the seeds and spongy interior as the seeds are too hard for consumption and the spongy flesh can turn mushy during cooking.
Use a vegetable peeler to pare off the skin by running down the gourd lengthwise. Slice the gourd lengthwise into halves and then slice into uniform thickness to ensure even cooking.
Cook the vegetable just until tender as it will continue to cook and soften in the residual heat.
For a hint of spice, add a couple of minced chili peppers or a few dashes of hot sauce.
Want to extend servings? Add misua noodles!
For variety, swap the bottle gourd with bittermelon.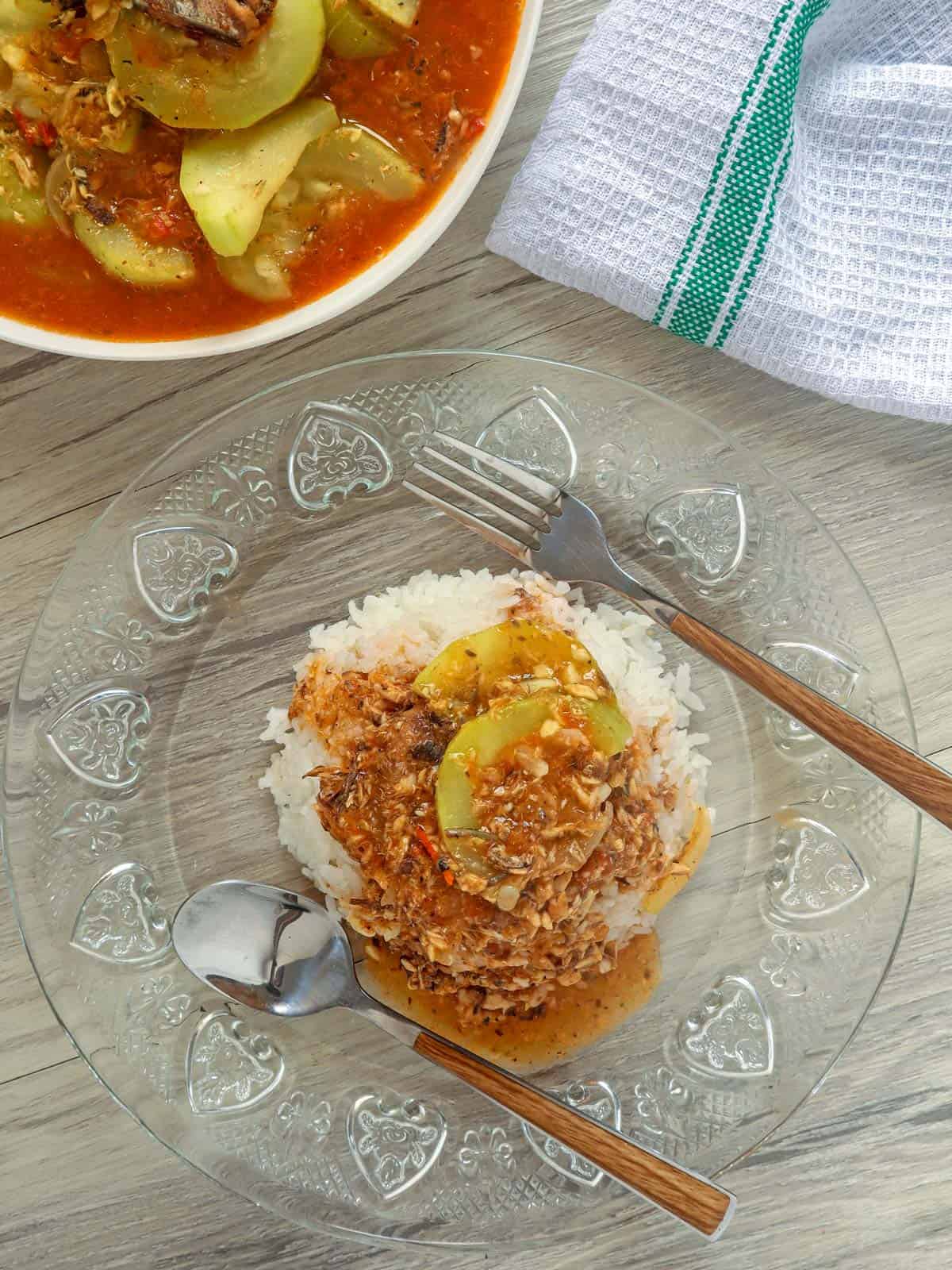 How to serve and store
Serve for lunch or dinner with steamed rice with scrambled eggs or hard-boiled eggs for a delicious and filling meal!
Store leftovers in a container with a tight-fitting lid and refrigerate for up to 3 days. This dish does not freeze well as the bottle gourd becomes too mushy and watery from the freezing and thawing.
To reheat, place in a saucepot and heat to an internal temperature of 165 F.