Tortang Talong is a Filipino dish made of grilled eggplants and fluffy eggs. This Filipino-style omelet is easy to make with simple ingredients and in under 30 minutes.  It's an economical yet satisfying meal that pairs well with steamed rice.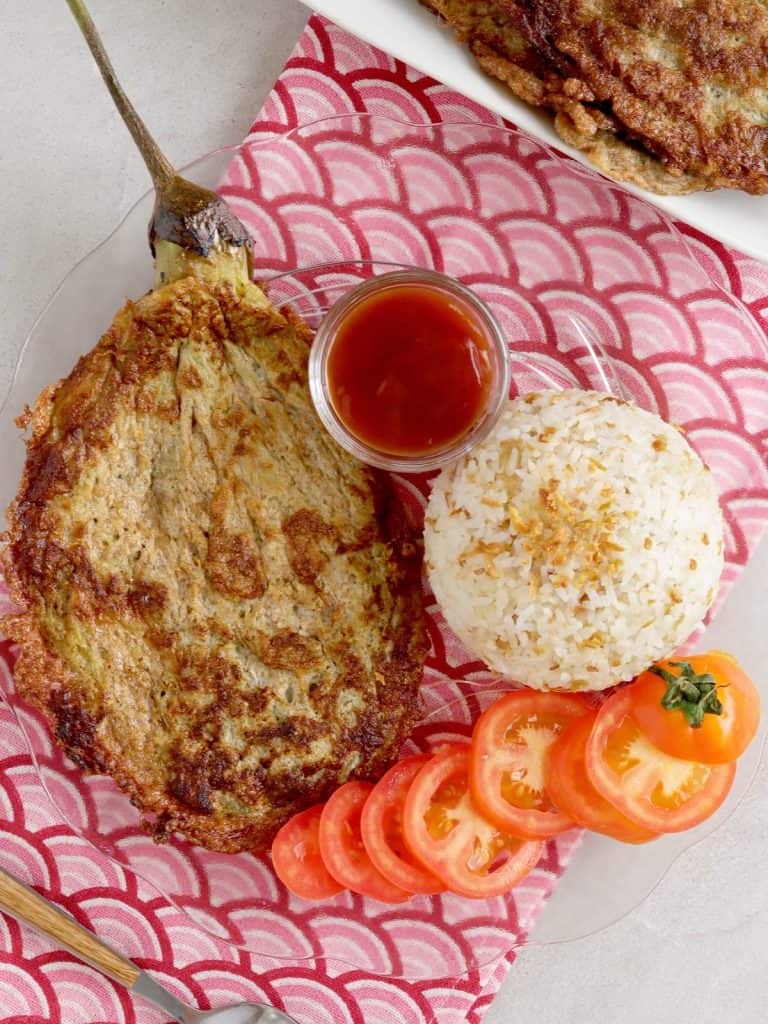 Best eggplant to use

Cooking tip

How to serve

More ways to enjoy eggplant

Tortang Talong
The name Tortang Talong means "eggplant omelette". Torta means "omelette" or "flat cake" and talong is the Filipino word for eggplant.
The eggplant is grilled over hot flavors to char the skin, making it easier to peel. It is then enveloped in beaten eggs and pan-fried in hot oil until golden.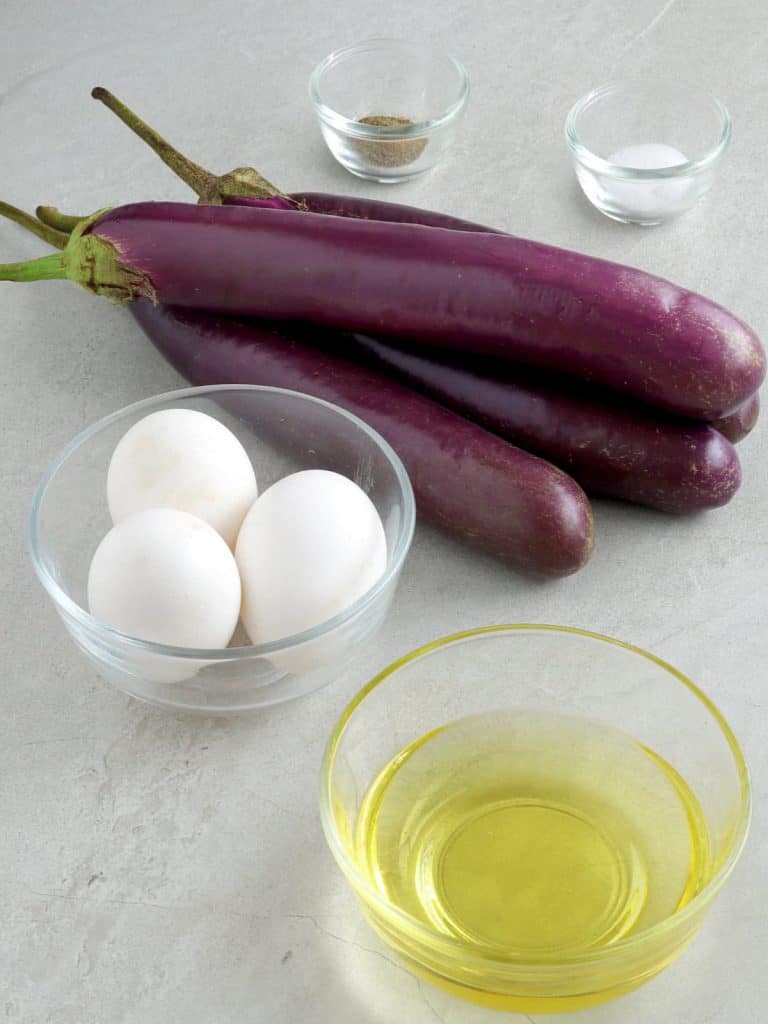 Best eggplant to use
The recipe uses the long and lean Asian eggplant variety.
Pick eggplants with smooth, shiny skin and are heavy for their size and uniform in color. Avoid ones with wrinkling, blemishes, bruises, or tan discolorations.
Choose small to medium-sized eggplants as they tend to be sweeter, less bitter, have thinner skin, and fewer seeds.
It is best to use eggplant within one day of purchase, but it can be refrigerated for up to four days.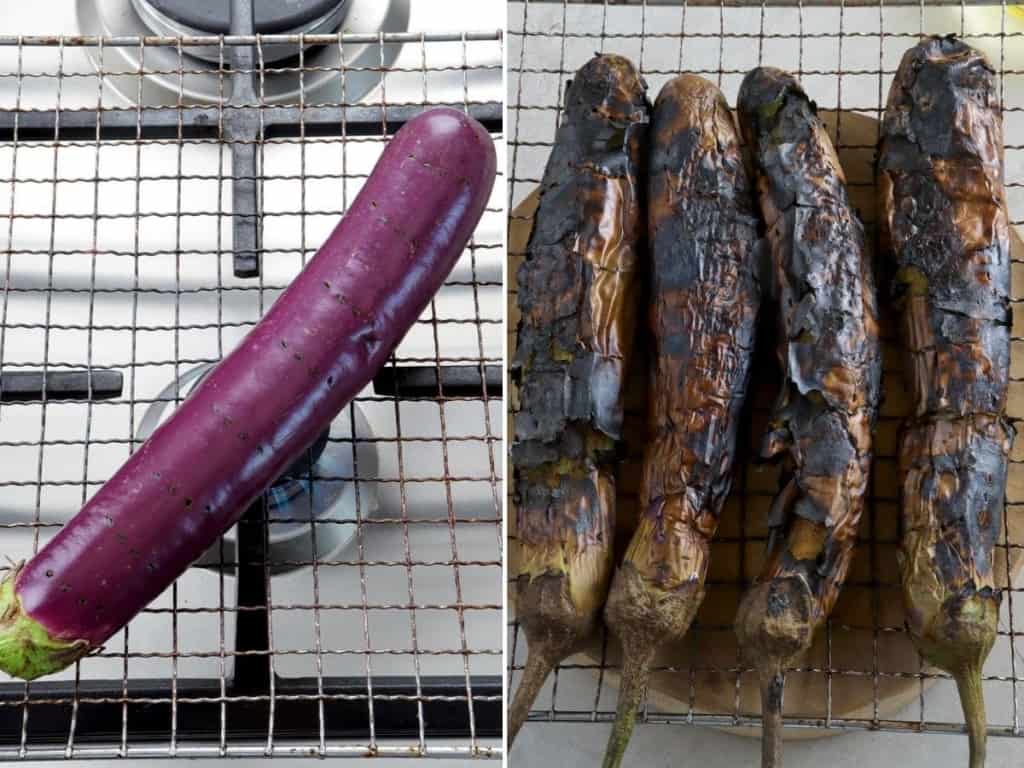 The recipe here is a very basic version of tortang talong. You can easily make it more substantial by adding pre-cooked seafood, minced pork, or vegetables such as green peas, bell peppers, onions, and tomatoes.
Whether simple or elaborate, this Filipino-style omelet makes an economical but satisfying meal the whole family will love.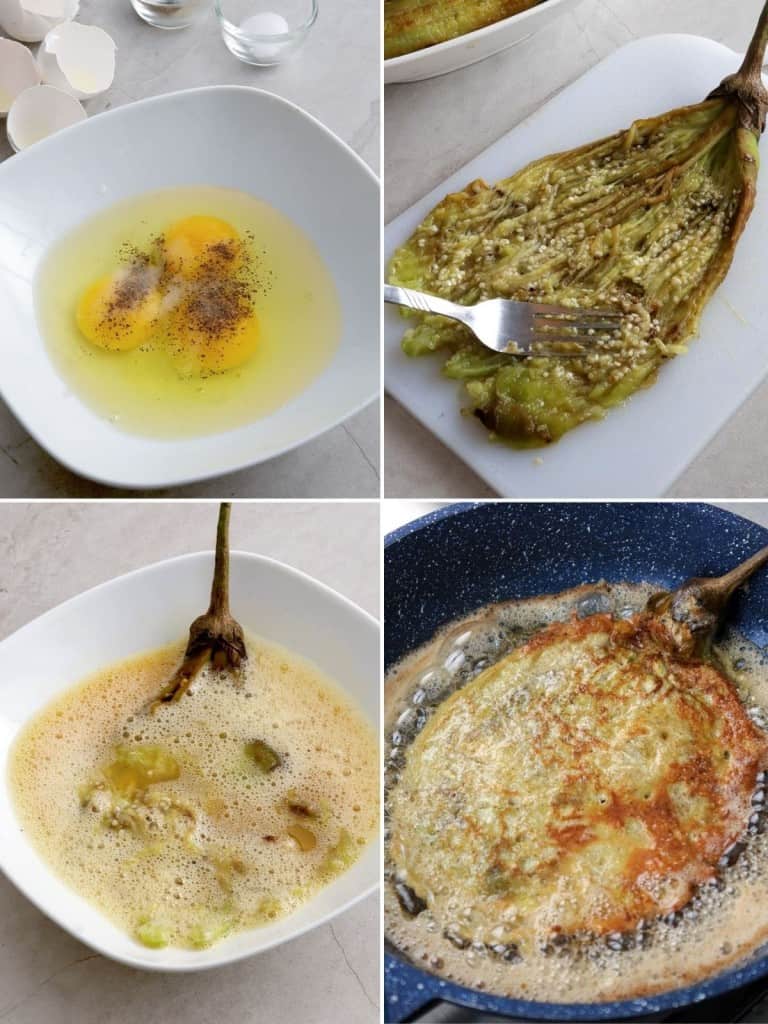 This recipe calls for the eggplants to be cooked on a gas stovetop over high flames to get that smoky flavor, but you can also bake them, especially if making a big batch.
Arrange the eggplants on a baking sheet, brush with oil, and bake in a 400 F oven for about 30 to 40 minutes or until soft.